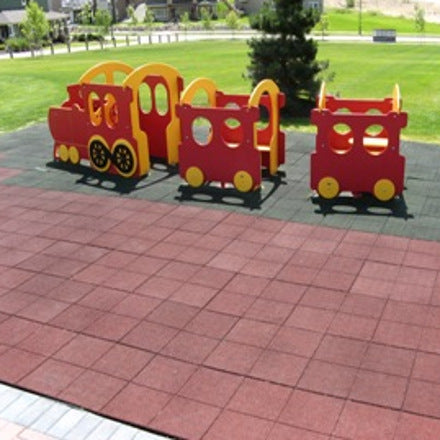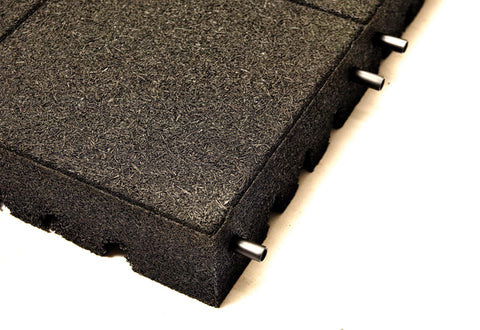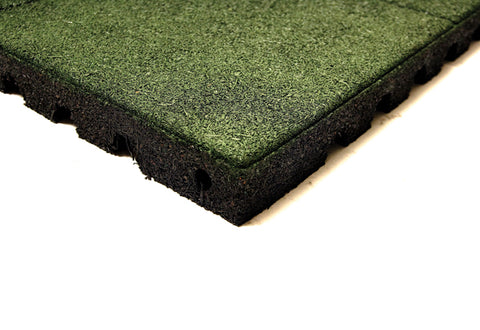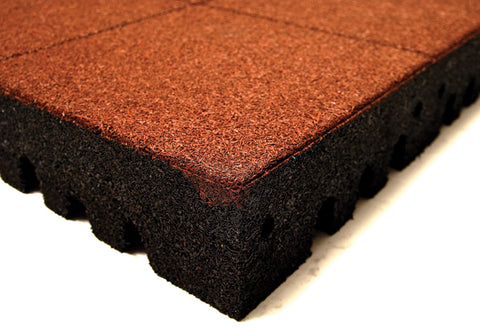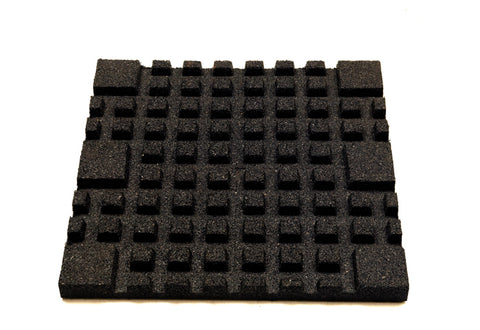 Northwest Rubber
PlayFall® Playground 4' Fall Height Kit
Short Description
Rubber Tiles for playgrounds and child care facilities. Our Playground Flooring is resilient to weather. Outdoor rubber playground tiles are perfect to let water drain away underneath and provide a beautiful playground while offering fall protection.
Sold by the Kit: 10 x 10 ; 10 x 12 ; 12 x 12 ; 12 x 14 
2 x 2 Tile is 4 Square Feet.
1.75″ (45mm) Thick tile for protection against a 4′ fall height.
Kit comes with 2' X 2' Tiles, Connecting Pins, required adhesives

**** Please note 
     

Landscape Fabric

is required if installation is on compacted gravel 
         ONE (1) roll needed for the 4' Fall Height kits
     

Edge Ramps

are required if there is

NOT

a solid wood, concrete or other tpye of border in place.
         10 X 10 Kits = 13 Edge Ramps
         10 X 12 Kits = 14 Edge Ramps
         12 X 12 Kits = 15 Edge Ramps
         12 X 14 Kits = 16 Edge Ramps
Description
Color: Terra Cotta, Green and Black

Surface Style: 12″ x 12″ Cross-Hatch Pattern

Size: 1.75″ [45 mm] x 24″ [60 cm] x 24″ [60 cm]

Weight: 20 lbs

Fall Height Standard: ASTM F1292-09 Impact Attenuation
Additional information
See the PlayFall® Brochure
here