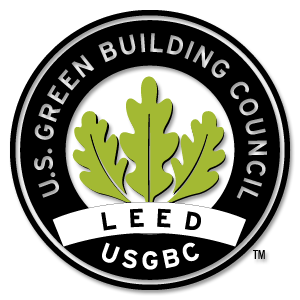 Abacus Surfaces proudly announces our contribution to the certification of the Leadership in Energy & Environmental Design (LEED) Rating System® for our rubber pavers, mats and tiles.
The Leadership in Energy & Environmental Design (LEED) Green Building Rating System® is a voluntary, consensus-based nationally standardized program for developing high-performance and sustainable buildings. It is sponsored by the US Green Building Council.
From the Blog
5 Benefits of Having a Home Gym
Deciding whether to install your own home gym or get a membership at a local gym can be a tough decision for many. The right decision really depends on the individual.
Fitness shouldn't be complicated, it should be simple. You should be able to workout at any time you choose, and with as much intensity as you want for the best possible results. Owning a home gym solves these issues, to make working out simple.
If you are debating which decision is best for you, consider these 5 benefits of owning your own home gym:
How to stop paying for a gym membership?
Reason #1: Early Bird, Gets the Worm Did you know that there are mental and physical benefits to being an early bird? The phrase "Early Bird, Gets the Worm" insinuates that whoever arrives first has a larger chance of being successful. Although this is true, there are many other reasons a person can benefit from...
Why Should I choose PlayFALL® for my Playground/Patio Surfaces? Looking for a new cushioned patio or playground surface? PlayFALL® rubber safety tiles provide the ultimate surface with play and safety in mind. These playground/patio surfaces make sure you have the best protection...