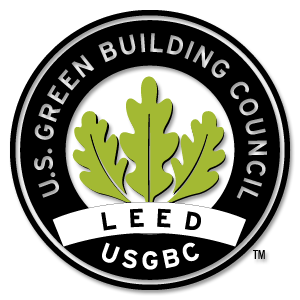 Abacus Surfaces proudly announces our contribution to the certification of the Leadership in Energy & Environmental Design (LEED) Rating System® for our rubber pavers, mats and tiles.
The Leadership in Energy & Environmental Design (LEED) Green Building Rating System® is a voluntary, consensus-based nationally standardized program for developing high-performance and sustainable buildings. It is sponsored by the US Green Building Council.
From the Blog
Reason #1: Early Bird, Gets the Worm Did you know that there are mental and physical benefits to being an early bird? The phrase "Early Bird, Gets the Worm" insinuates that whoever arrives first has a larger chance of being successful. Although this is true, there are many other reasons a person can benefit from...
Why Should I choose PlayFALL® for my Playground/Patio Surfaces? Looking for a new cushioned patio or playground surface? PlayFALL® rubber safety tiles provide the ultimate surface with play and safety in mind. These playground/patio surfaces make sure you have the best protection...
What Factors Contribute to a Slippery Floor? 1. Presence of Dust or Grit If a floor is not properly dust mopped or swept, the residual dust can provide a barrier between the floor and shoe. Unfortunately, the dust moves under foot traffic. In a sports environment, the presence of dust is a serious problem becaus...