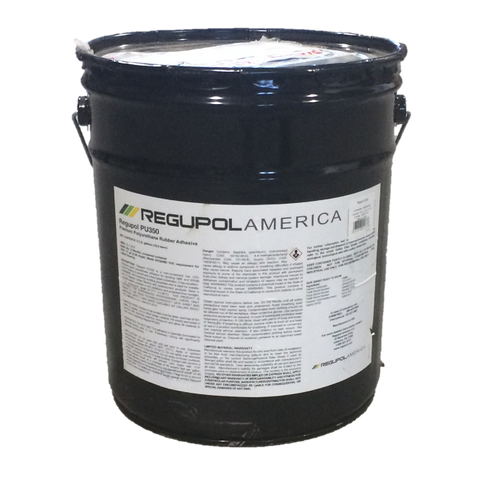 Regupol
PU350 Adhesive
Short Description
Please allow 70-75 feet per gallon for adhesive application.  The substrate the adhesive is applied to will determine your adhesive usage and how much adhesive you will need. Please call Abacus for guidance.
*Disclaimer*: PU350 Adhesive may only be purchased with an order of Regupol Aktiv, Regupol AktivLok, Regupol Aktiv Pro Tiles, POWERStock Home Gym Kits, POWERStock Series, or POWERStock Pro Tiles. It is not a stand-alone product.
Description
Adhesive "glue" used with POWERStock rubber fitness flooring products. Typically, each gallon of adhesive covers 70-75 feet of substrate. Alternatively, double-sided tape may be used to install POWERStock products. Using either this PU350 Adhesive or the double-sided tape will qualify your POWERStock products for a 5-year warranty.
Additional Information
Weight


2.5 Gallon: 26 lbs.

5 Gallon: 53 lbs.